S6-P02: Water Quality Monitoring
Categories:
Water Consumption
This product comprises different information layers as specified herein. Water Quality monitoring service concerns the measurement of the 'apparent' characteristics of the water retrieved through its reflectance/absorbance characteristics. The AfriCRS product is based on the federated Copernicus Lake Water Quality Products (lake water quality at coarse, medium and high spatial resolution) which provide a 10-days observation record for a large number (nominally 1,000) of medium and large-sized lakes, according to the Global Lakes and Wetlands Database (GLWD).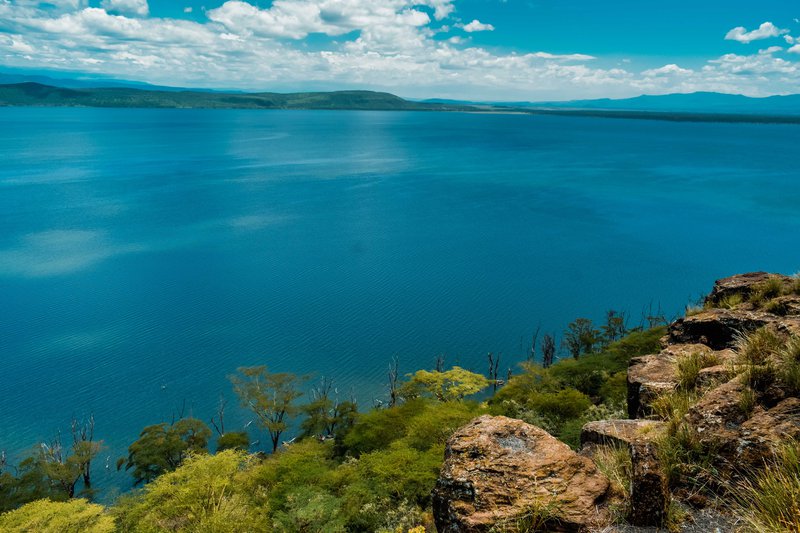 ---
Lake Water Quality (LWQ), 300x300m
This product returns a two-band raster containing in Band 1 the mean turbidity of the water bodies observed over the observation period with a pixel range values from 0 to 100. Bad values = -1 and the out of roi = -1111. Band 2 gives the trohpic state index (TSI) obtained from chlorophyll-a observations averaged over the observation period. The TSI product has a value of 0, 10, 20, 30, 40, 50, 0, 70, 80, 90, 100 corresponding to chlorophyll classes which reflect the eutrophication status of a water body. The pixel range values are: 0 – 100 %, bad value = -1, Out of the ROI = -1111.
Lake Water Quality (LWQ), 300x300m, Africa
Lake Water Quality (LWQ), 300x300m, Ethiopia
Lake Water Quality (LWQ), 300x300m, Ghana
Lake Water Quality (LWQ), 300x300m, Kenya
Lake Water Quality (LWQ), 300x300m, Mozambique
Lake Water Quality (LWQ), 300x300m, Niger
Lake Water Quality (LWQ), 300x300m, Rwanda
Lake Water Quality (LWQ), 300x300m, South Africa
Lake Water Quality (LWQ), 300x300m, Tunisia