Irrigation Information System - Ethiopia
Categories:
Land Use, Water Consumption, Flood Monitoring
Introduction
Irrigation has been the main driver of increasing food production worldwide. Although Ethiopia has substantial amount of water resources and untapped irrigation potential that needs to be developed to boost agricultural production for ensuring food security and poverty alleviation agriculture - the dominant economic sector and food supplier to the nation - relies largely on rainfall. Given the rapidly growing population, water resources have to be tapped and harvested in order to attain food security, maintain sustainable industrial growth and improve the overall standard of living of the people there. Despite the recognition of the important role of irrigation in minimizing the risk of crop failure due to drought and sustaining agricultural production, well-planned irrigation development has started only two decades ago (Mekonen 2021).
However, the total area under irrigation is not well known, as irrigation is implemented by different actors, and no one is responsible for data collection and management (Mekonen 2021) except for large scale irrigation scheme. Similarly, absence of reliable data related to water demand of irrigated areas, is another challenge.
Responding to these challenges requires development of modern irrigation management system and innovative irrigation water resources management using the most advanced tools and methodologies as well as EO data for water resource modelling and optimization. In close partnership, AfricCultRes delivers EO based irrigation information system to disseminate data on water demand of irrigated areas, to contribute to better planning, management, handling and control of irrigated farms is required.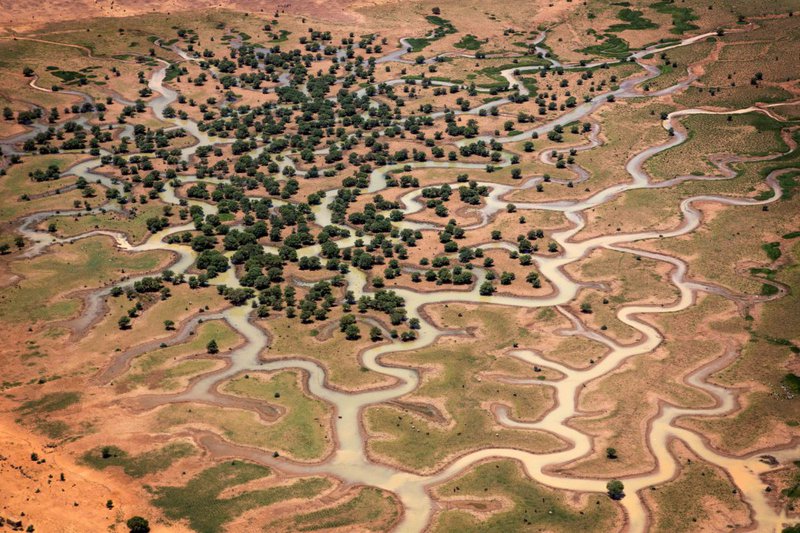 ---
User Stories
Story 1. The Ministry of Water, Irrigation and Electricity
The ministry requires information on the amount of irrigated land and the associated water consumption rate. The ministry will get this information from AfriCultuRes services in tabular and graphic formats.
Story 2. The Ministry of Agriculture
The ministry requires the spatial extent and distribution of irrigated land; and major crops produces through irrigation. The ministry will get this information from AfriCultuRes services in tabular and graphic formats.
Story 3. Farmers
They require reliable information on the amount of water consumed through irrigation practices. The user will be able to get such information from district level agriculture offices.
Relevant AfriCultuReS Products:
Weather Forecast - (AfriCRS-S7-P01)
Crop Type Mapping - (AfriCRS-S2-P01)